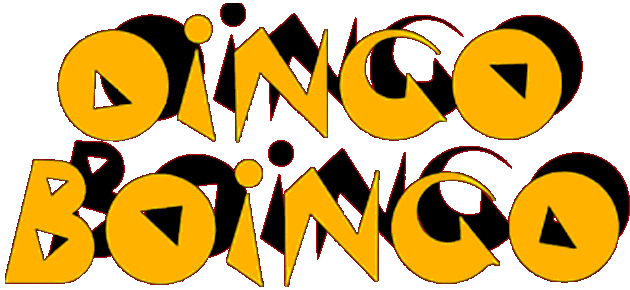 oingo boingo is one of the finer pleasures in life. i cannot resist their funky tunes and danny elfman's sultry voice. sorry for being abnormal, mom. this shrine is dedicated to my undying devotion to oingo boingo and danny elfman.
i started listening to oingo boingo at some point in 2020 and it literally changed me. i'm not exaggerating. i've always been a fan of danny elfman's scores, and i meant to listen to oingo boingo years upon years ago, when on one self-isolated social-distancing day, i figured, why not?
and i haven't been the same since. above is a picture of me. yes, it's totally real.
they quickly became my favorite band and absolute obsession. they still are. they're better than any drug or drink. my life is in the very hands of danny elfman and i'm okay with that.
while every oingo boingo album is pure orgasmic genius from the mind of god himself, danny elfman's solo album, aptly titled
so-lo
, which still includes band members from oingo boingo, is perhaps their finest work. it sends me to the heavens and i swear i have never released so many endorphins all at once in my life. thank you, sir danny elfman.
danny elfman for so-lo. STUPID SEXY ELFMAN!!!!
in december 2020 i got my first tattoo, an homage to my love for danny elfman
(and tim burton films but irrelevant)
. it is a humble jack skellington skull. jack, as we all know i'm sure, is a character that danny elfman provides the singing voice for, and is very much inspired by how he was feeling at the time, being the leader of oingo boingo as well as a composer. i also have some records, cds, and forbidden zone on blu-ray, which i will add pics of here at some point. as for my digital library, i have every oingo boingo studio album and so-lo. i guess you could call me a fan.
that's really all i have to say for now! :0)